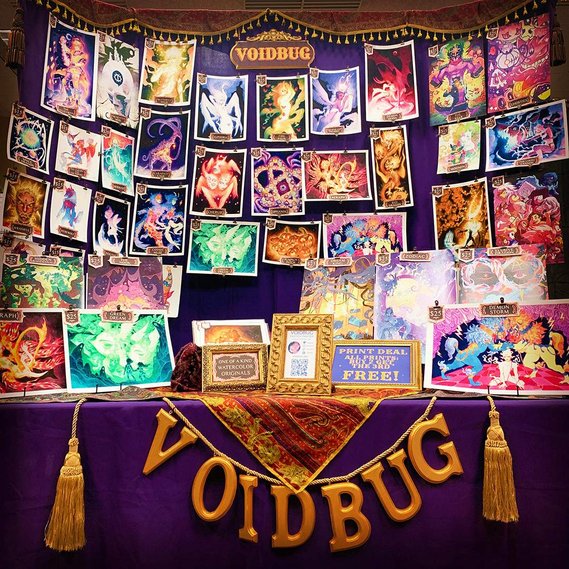 I am an independent artist based in Wisconsin. Ever since I was a child, I was entranced by the idea of worlds beyond reality. Fantasy and the infinite possibilities of imagination seemed more interesting than the mundanity of day-to-day life. I started working with watercolors in 2015, and fell in love with the luminescence of the medium.

Questions? Email me at voidbugart@gmail.com!
Follow me on social media!